Discover Almere, together with children tips
Did you know that Almere Centrum is elected Best Inner City 2017-2020? So I did not know this, but was able to discover it myself. Saturday I went with the boys to Almere for the day.
To see all that Almere has to offer, alone or with children.
Visit Almere
Before we went to Almere, I checked its website. Here I found lots of great tips and ideas about what you can see and do here. With over 400 stores there is plenty to shop. However, we didn't store this time. We went to discover how much fun this city is with children.
It was a wet rainy day, but that was not a problem at all since the activities were inside. Ideal and therefore also great to go in the autumn vacations, should the weather be less favorable.
PIT Safety Museum
Almere is only a half hour drive away. Yet I come here too little. The last time was during a special fire department LEGO exhibition at the PIT Safety Museum.
Today we start our day at the VVV, after which we also go to this same PIT Safety Museum. This is the museum for police, fire department and ambulance. And even though we had been to this museum before, the second time the boys were just as enthusiastic.
Especially since they could read everything themselves and found it very educational as well as fun.
They started in the museum with a scavenger hunt, which takes you right through the whole museum and shows you a lot of the old and new vehicles. They got their go-kart driving license and especially liked the interactive part of the museum. At this museum, you'll discover the present, past and future of security through an extraordinary collection and exciting games.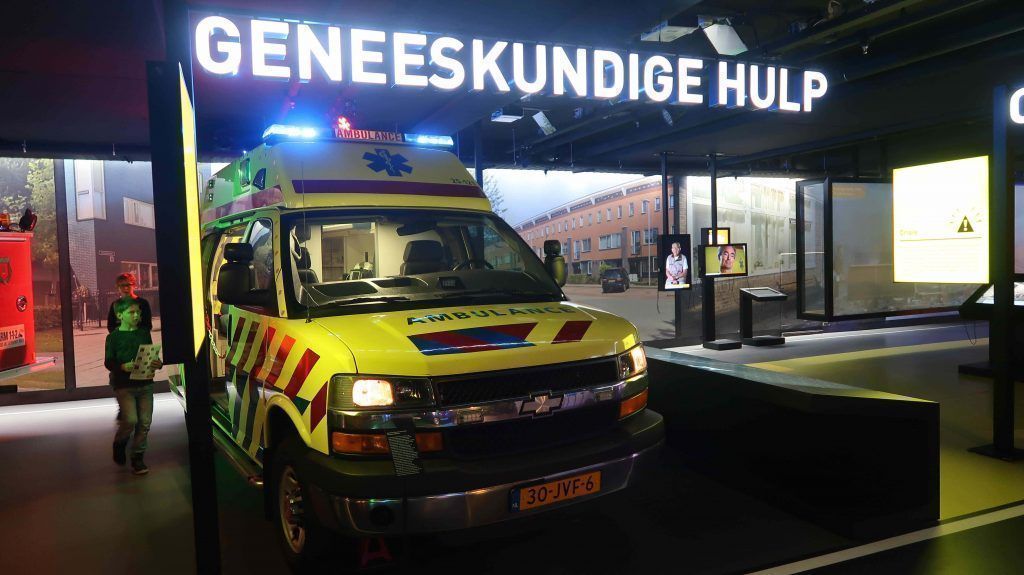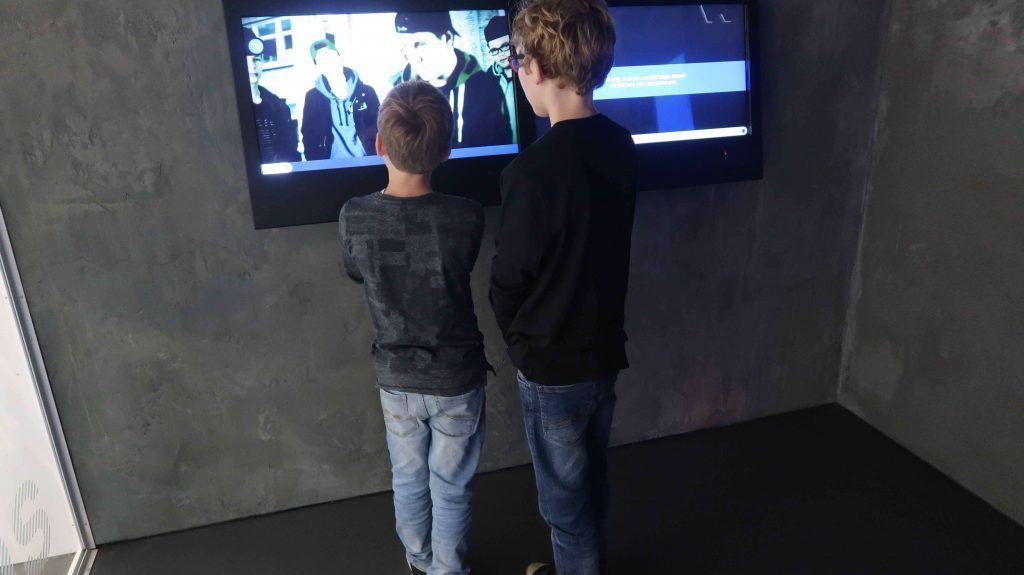 You will find the PIT Safety Museum at Schipperplein 4 in Almere
Lunch in Almere at MockaMore
After our visit to the museum, we went for lunch at MockaMore. This is in a beautiful location in the heart of the center. Inside it looks very modern and Instagram worthy. At Mockamore you can get an early morning kickstart to your day with good coffee. Here you can choose from a regular cup of coffee to a special one with white chocolate, caramel and nougat.
Tea is made with Pure Leaf blends or fresh ingredients like lemon balm and ginger. You can also go here for juices or a fresh smoothie. And do you want something sweet with this, they have a colorful collection of macarons, the real New York cheesecake or how about an 'over the top' freakshake
On the menu you will find a mix between healthy dishes and comfort food. You can start breakfast with homemade granola, a croissant or a panini. We came of course for lunch and had a great choice here. The boys of course started with such a fantastic freak shake and I enjoyed a chai latte.
This was all beautifully served. For lunch the boys ate a sandwich and I took a delicious bagel with salmon. After this we were recommended the pineapple-mango smoothie and this was sincerely recommended!
Pamper yourself and be sure to visit MockaMore. You will find them on the Diagonal 3 in Almere
Trampoline jumping at Jumping Jack
After this delicious lunch we move to Jumping Jack. Jumping Jack is the urban trampoline hall in Almere. That the boys love trampoline jumping was something you have read about on my blog before.
At Jumping Jack you see the world from a different angle, as you can walk over walls or dive down from great heights. Practice your freerunning skills or somersault's on the 2400 square meters of trampolines. Jumping Jack consists of six areas where you challenge gravity!
During free jumping you can go wild in all areas.
While it was raining outside, the boys entertained themselves on the many trampolines and we enjoyed a drink at The Coffee Club. You will find Jumping Jack on the Koninginneweg 1 in Almere.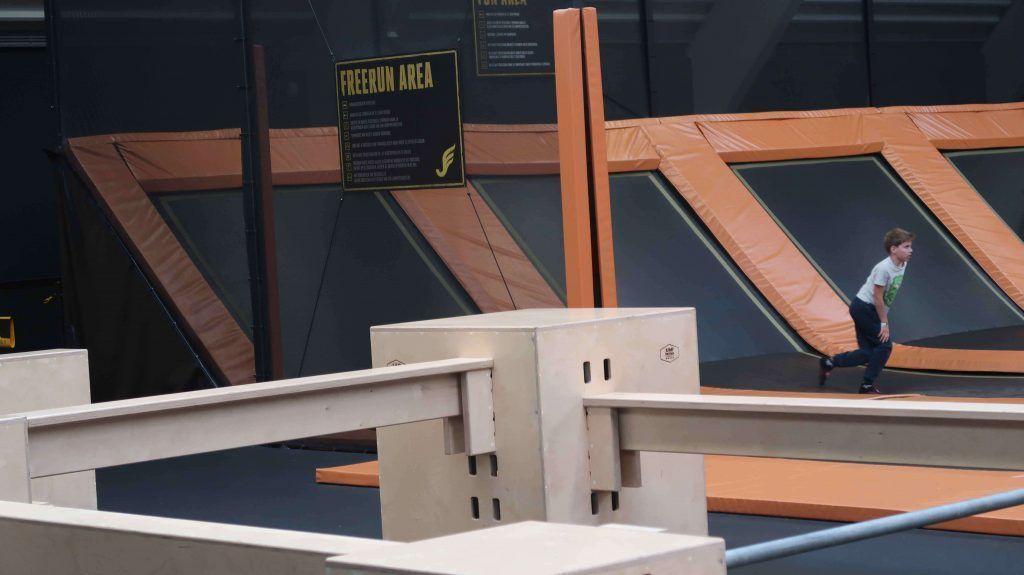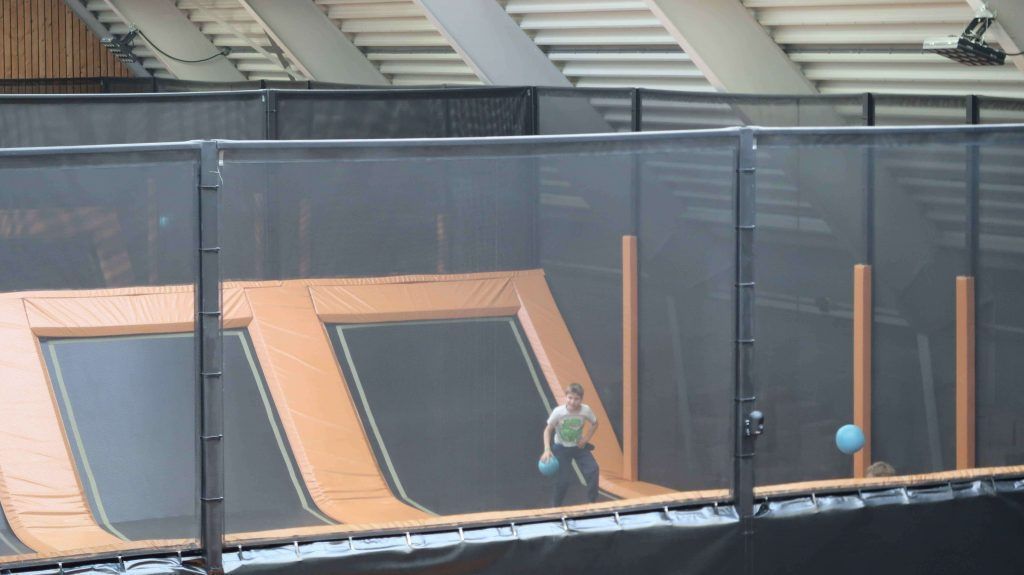 Pancakes Smack and play in Almere
We ended this fantastic day in Almere at the pancake house Smullen en Spelen. Here you can have something to drink and eat in a relaxed manner while the children play outside in the adventure playground. In the safe and unique different playground there is an archaeological find and play area where the aspects of 'learning' and 'playing' are combined.
Guests of the pancake house can use this playground for free. Now the weather wasn't cooperating, but even inside children are having fun in the area specially designed for their age. The boys were busy at the Lego wall and for younger children there was a whole play corner where they could play wonderfully.
The food was delicious. There was a large selection of pancakes both sweet and savory, but kids can also opt for fries with a snack.
Even without children you are more than welcome at Smullen en Spelen. You can find Smullen en spelen at the Enrico Fermistraat 30 in Almere
And is Almere fun for kids?
After our visit to Almere, we can say that we think Almere is absolutely fun for kids. We enjoyed the hospitality of the city, the diversity and also know that we are far from finished discovering Almere.