How a Rain Gauge Can Make You More Aware of the Importance of Water in The Garden
If you are a Garden Owner Then a Rain Gauge Can Make You More Aware of the Importance of Water in The Garden. At Garden Brand Nature, You'll Find Designer Rain Gauges and Long Wall Tanks. So you can easily collect rain in a fun way and be smart with water in the garden.
Making garden owners more aware of the importance of water in the garden
Rainfall in the Netherlands has increased over the last 100 years. Meanwhile, an increasing part of the Netherlands is being built on and many garden owners prefer tiles to greenery. Consequence: increase in flooding and decrease in biodiversity. This is why being smart about water in the garden is not a luxury.
A rain gauge can make you aware of the usefulness of water in the garden.
The function of a rain gauge is to determine how much precipitation (expressed in volume or mass) has fallen in a given area and period, where precipitation includes not only rain, but also snow and hail. Furthermore, rain gauges are just fun. Especially in times of low rainfall when everyone has been talking about the drought for ages.
If there is a shower then there is soon talk about how much rain has fallen "at my place or yours".
Starting a vegetable garden
This year I started a vegetable garden and have focused much more on our garden besides this task. Not only do I find this really fun, I also find it educational. I recently learned the Garden Brand Nature® know via the blog boat.
In addition to product presentations, I got a lot more information about things that may be needed in a garden. Like a rain barrel and rain gauge.
The products of garden brand Nature®
Garden Fire Nature® has several practical products to keep track of, collect and reuse rainwater. Both the range of rain gauges and rain barrels has been expanded to make it easier for garden owners.
Rain gauge for balcony or terrace railing
This minimalist rain gauge from Nature® has a red meter and easily readable figures. So when it rains you don't even have to go outside to see how many millimeters have fallen. The scale goes up to 120 mm, which does not seem much but officially there is heavy precipitation when there is 50 mm of rain in one shower.
This rain gauge fits perfectly on the edge of a balcony.
Design rain gauge 'Triangle
The eye also wants something and this design rain gauge certainly does not look out of place in the garden. TheNature® 'Triangle' rain gauge with stem can be put in the ground and is 93 cm high. So the rainfall can also be read in an area of the garden with lots of vegetation.
With a measurement scale of up to 200 mm, it can easily handle a few days of heavy rainfall.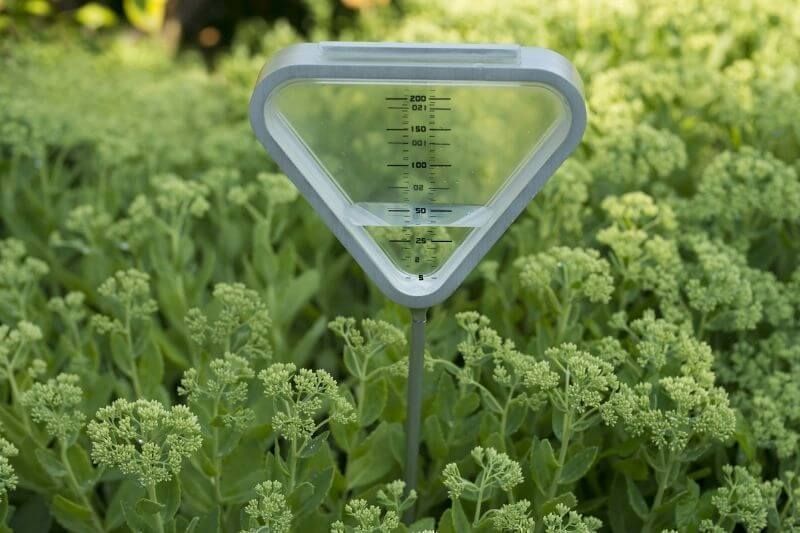 Wall tank for collecting rain water
More and more people are collecting rain to prevent flooding while providing water for the garden. This rain barrel from the 320 series of Nature is a slim wall model with a capacity of 276 liters and available in green and anthracite. It comes with a dipstick and two taps: one on the front to fill a bucket or watering can and one on the side to drain the barrel.
The wall tank is also available in a smaller, anthracite-colored model with a capacity of 168 liters with one tap to fill a watering can or bucket.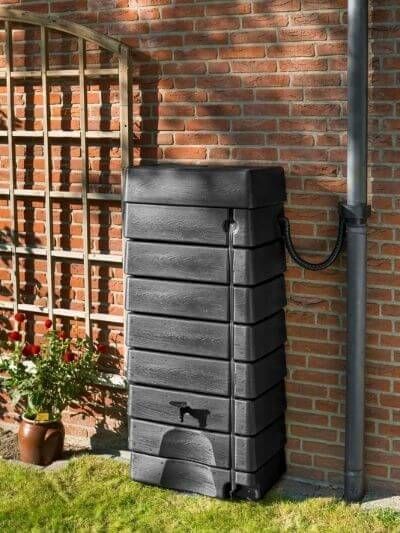 Ornate rain gauge
This ornate Nature® rain gauge with a base and support of steel can be inserted directly into the ground. It is 94cm high and has a water collection tray of 18 cm that has a measurement scale of up to 40 mm.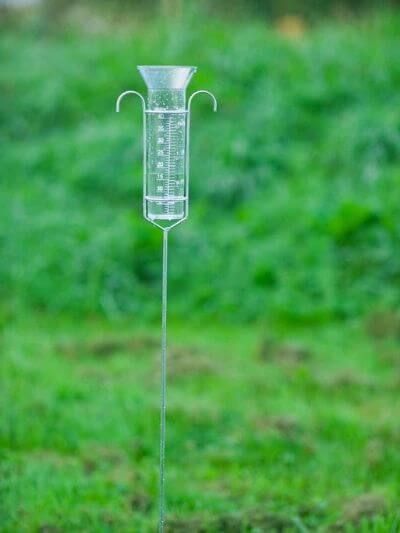 Nature® Garden products are available at garden centers and webshops throughout the Netherlands.