Keep your dear moments with Mooby. Easy, fast and safe
Your smartphone is also full of precious moments? Photos, videos, sound clips and quotes of your children? And is it a day's work to find everything?
Fortunately, there is now Mooby: an app where your moments will keep your moments quickly, easily and safely.
So many beautiful memories
You will recognize it. In the years you have so many beautiful stories, photos and fun statements from your children. All dear moments. The photos and videos that we take end up on a big heap and are usually difficult to find. Stories disappear into the background and unique moments and hilarious statements you have lost.
To keep all these memories, you need something that is always within reach – A beautifully designed place where you can store your dear moments in an easy and well-arranged way and find it easily: the Mooby app.
Your treasury filled with beautiful moments
From the first steps and that funny birthday movie to hilarious statements from your toddler: with Mooby you keep all the precious moments quickly, easily and safely. Through a smart filter looking for child, moment, title or date, you will find that one moment in a piece of cake back. No scroll or messy folders, but in one chronological overview everything you are looking for.
With Mooby you can also record sound clips. And totally fun: by adjusting the color, background and profile photo, you make a personal page for every child.
Share your dear moments
Do you want to share the memories or beautiful moments with family or friends? Which can. The documents are on a well -secured server and per moment you choose who you invite to enjoy.
This way you might want to share the holiday photos with friends and family, but you prefer to view the intimate moments alone with your family. Everything is possible; You decide who will be included with one push of a button. All your loved ones have to do is download the app.
Then they will receive a notification when you post something new in the app.
More photo ' s upload at the same time
By the way, you don't have to worry that you should put all the photos in a folder one by one, because you can certainly upload fifteen at a time. Extra handy during a birthday party or the approaching festive month. Because admittedly, at such moments you will continue to click.
With Mooby stores the most beautiful photos, videos and statements of your children. Fast, easy and especially very safe. And you decide who is watching.
That's how the Moody App works
Do you also want to keep all your dear moments? Installing the app is very easy. Go to the Mooby site and download the app on your phone. You can now start immediately.
First enter your name and mail address. Then you will receive a code by e -mail. that you fill in here. After this you can add your partner, so that he also sees all the photo ' s, but you can also skip this. Then you choose your children, personalized this with name and photo ' s.
Then you can start. You charge a photo (I started with a few nice photo ' s of the holiday) put the details here and choose with whom you want to share it. Super easy!
Stay your dear moments step by step
Below you can see step by step how I installed the app and upload my photo ' s. In this way I can keep all my dear moments: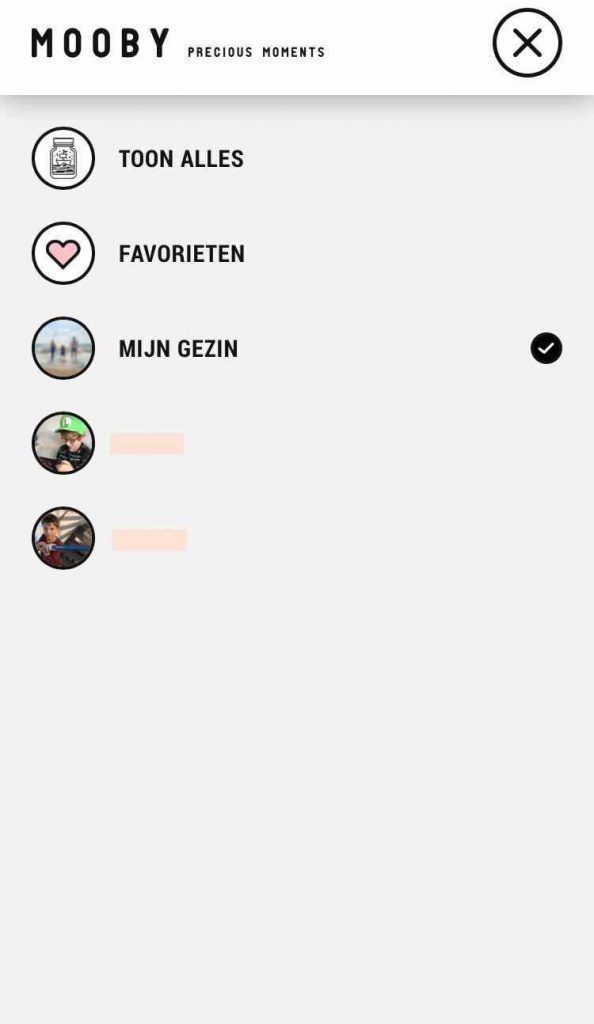 Now you can also store photo ' s in folders on your laptop. What is easy with this app is that the date and the story are there. But also that you can record stories and statements.
It is also easy that you can share all this (if desired) with family or friends.
Free to 20 photos ' s
After downloading the app, the first 20 photo ' s are free. Then you pay € 1.99 per month. The app can therefore continue to run independently and without advertisements.
For family members who install the app and only look at your photo ' s, the app remains free.